Solution Design
We will analyze the use of technology within your organization and provide you with solutions that help you optimize automation's power. Our team provides you with scalable solutions to various challenges, including the need for better lead management, keeping track of customer interactions, organizing customer databases, or only saving the time and effort put in by you and your team.

Business automation is often the answer to all significant challenges faced by commercial and non-commercial organizations. Our team of developers, analysts, and other IT experts will evaluate your current systems and workflows to design personalized solutions developed just for your organization!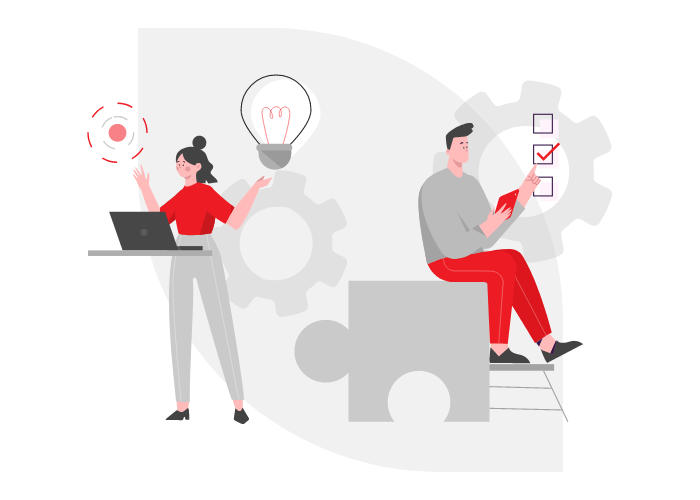 Once your solution is designed, we will provide you with a roadmap, including the project outline and action course. You can rest assured that utmost transparency will be maintained in keeping you in the loop while executing your project. Our professionals will only go ahead with implementing the decided design after consulting you about the same.

With Caelius, you get solutions that are wholesome and result-oriented. We aim to make work easier for you and eliminate all the hurdles that keep you from doing so.