MuleSoft Technical Guides

MuleSoft Composer for Salesforce
What is MuleSoft Composer?
 MuleSoft Composer — a quantum leap forward in bringing automation to the center stage, making it easier to discover insights on customers with almost no coding skills. If you're a developer or work in IT, you may already be familiar with MuleSoft Anypoint Platform — the world's #1 API integration platform. With Anypoint Platform, IT teams can securely integrate systems and unify data with reusable APIs to launch key business initiatives such as building connected customer experiences and automating business processes. Thousands of organizations rely on Anypoint Platform™ to deliver speed, agility, and innovation at scale.
The MuleSoft Composer is built to address the same challenge, but for a different audience: knowledge workers in Line of Business (LoB) who aren't developers. Read on to find out why empowering non-developers to build integrations benefits everyone, the challenges that Composer solves, and the first solution to our tailored approach to making Composer available for everyone: MuleSoft Composer for Salesforce.
MuleSoft Composer for Salesforce
Your users' day-to-day work probably spans many different systems. They're using Salesforce (of course!), but they also use email and perhaps spreadsheets. Maybe your company also uses NetSuite for inventory management, Workday for human resources, Slack for team communication, Box or Dropbox for file storage… the list goes on!
These systems and applications neatly store all the data needed to function on their own, but our business processes are anything but siloed. If the NetSuite inventory isn't also in Salesforce, your sales team needs to switch back and forth between applications. Not only is that slow, but it also increases the chance that data will be inconsistent across those applications.
MuleSoft solves this exact problem: unlocking data across applications to deliver connected experiences. But MuleSoft has traditionally been a developer tool, out of reach for most admins — and that has meant waiting for development resources to complete your high-priority projects.
We know that YOU, #AwesomeAdmin, are an innovator. With Salesforce's declarative tools, you find creative ways every day to make your users more effective and help your company grow. MuleSoft Composer is built to break down data silos and automate integrations yourself with clicks, not code. And you'll do all of this directly within Salesforce, where you already live.
    What you can do with MuleSoft Composer for Salesforce?
Build API integrations easily with clicks, not code — all inside Salesforce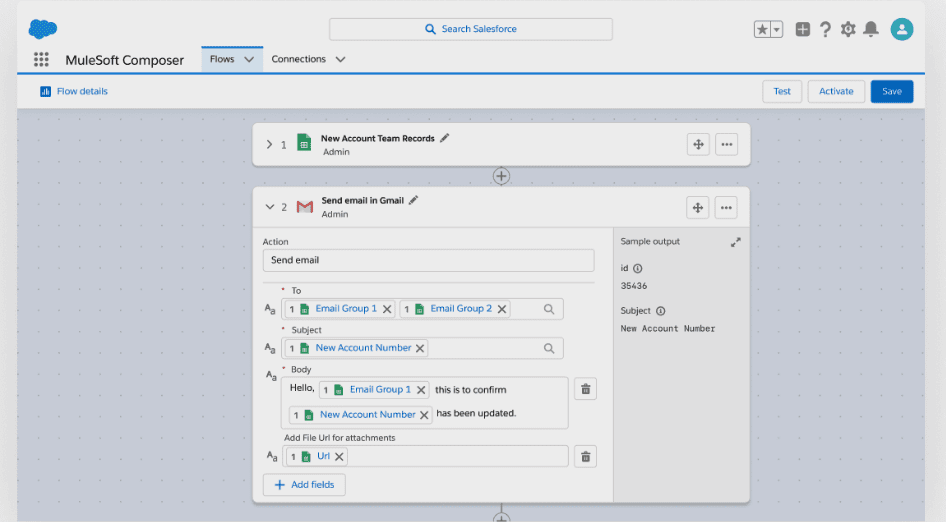 Hit the ground running with a library of connectors and templates – Get started in minutes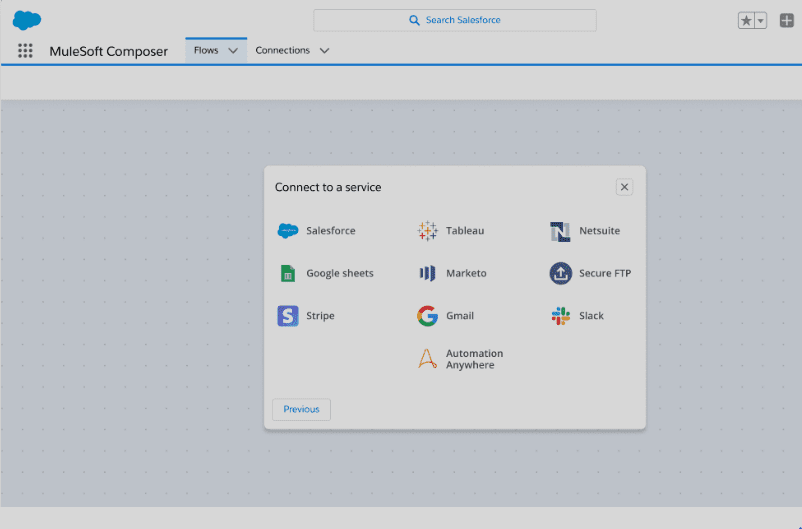 Preview as you build connections and design with real data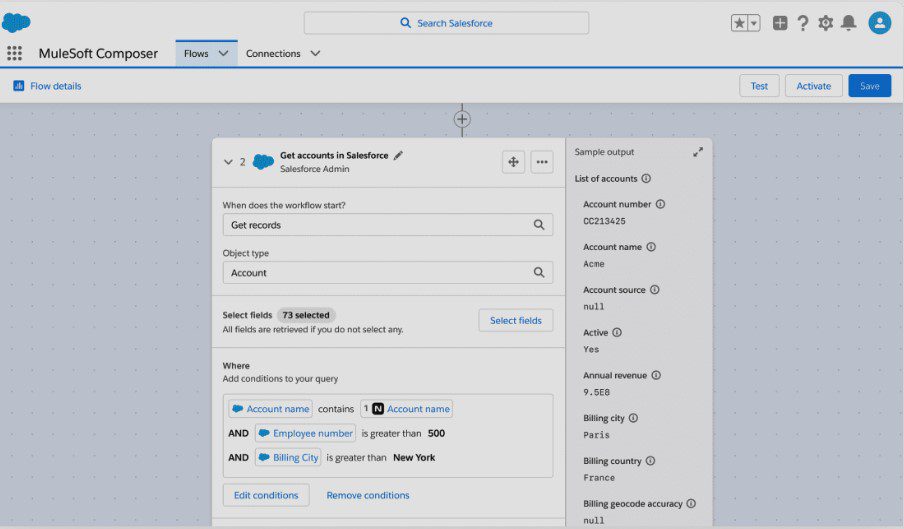 Monitor any errors with automatic alerts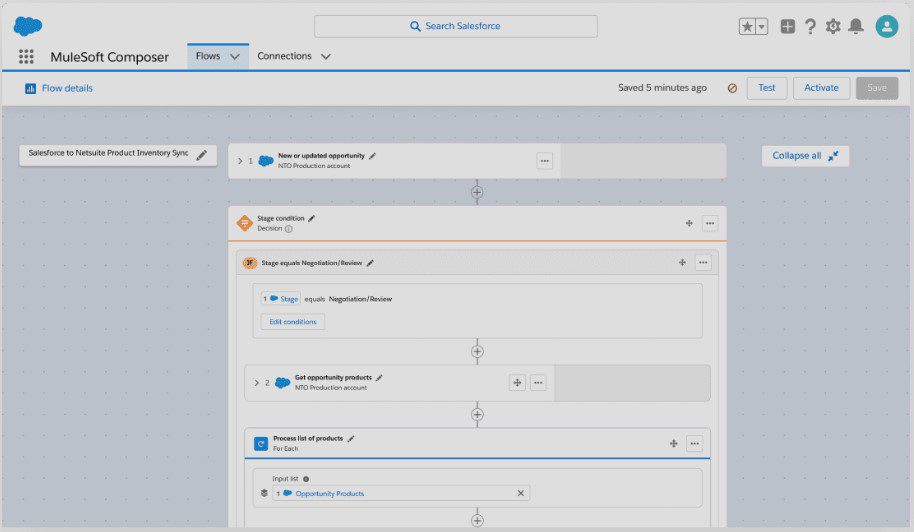 What's next for MuleSoft Composer?
In the future, MuleSoft Composer will be readily available for organizations not yet using Salesforce Customer 360 or MuleSoft's Anypoint Platform. 
The collaboration of IT and business is set to enhance for a better tomorrow as LoB workers have been striving for the tools that can help them to connect and access data without codes and complete their high-priority projects without hassle. Mulesoft Composer is designed to fill this gap. 
Caelius Consulting is a one-stop-shop for MuleSoft's Anypoint and Salesforce consulting.